Proudly supplying quality ingredients to the Food and Nutritional industries since 1999
"Our team at Osage is completely focused on providing you with the best quality ingredients for your food and nutritional products, along with a customer service experience you won't find anywhere else."
– Bill Dickinson, President, Osage Food Products
Osage Food Products is a leading supplier of high-quality ingredients to the food and nutritional supplement industries. We offer a complete portfolio of proteins, with a special emphasis on dairy protein, as well as plant-based proteins, dairy blends, and plant protein blends. We also offer a complete portfolio of cheese, and milk fat products, along with a variety of custom manufactured dairy products.

Our products come from only the most reliable sources in the United States and around the world. We carefully screen every source for their commitment to quality, service, and sustainable practices before recommending their ingredients to our customers.
The results are superior-quality ingredients for your food and nutritional products, along with the excellent quality your customers deserve.
Simply put, our primary focus is you. We believe in providing you with the highest-quality food products and ingredients available, along with a level of customer service excellence unmatched in our industry. Our approach to customer service centers on creating added value for our customers and suppliers. We do this by treating you with the highest level of integrity and professionalism while making every interaction with us enjoyable. We also ensure that you're supplied with all the information you need to make the best purchasing decisions for your business.
When you partner with Osage Food Products, you get a partner truly committed to your success.
Our management team has a combined 100 years of experience in the food ingredient industry, and understand that our people are at the heart of our success.
We believe in a workplace that encourages growth, rewards hard work, and promotes equality for all.
Everyone on the growing team at Osage Food Products undergoes ongoing training to keep them updated on all the latest trends in our industry and use their knowledge to help our customers grow their businesses with innovative ingredient solutions.
Our dedicated team of food and ingredient professionals shares your passion for food quality. We work hard as a team to complete each job to your complete satisfaction – and have fun while doing it!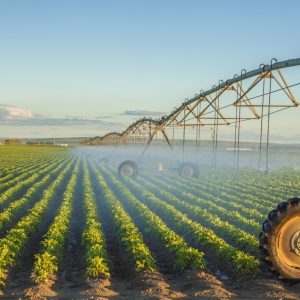 Superior ingredients from certified suppliers for your food and nutritional products.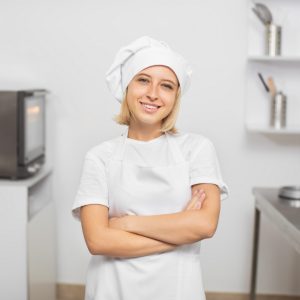 Our team gives unparalleled attention to providing exceptional customer service.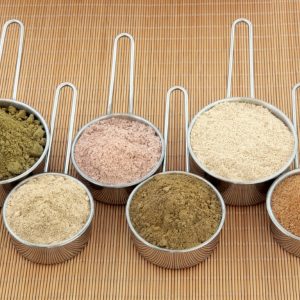 Complete ingredient solutions for a buying experience that focuses on your needs.
Our Commitment to Quality
Our approach to quality involves meticulous attention to every detail. Our team is continually undergoing training on product quality and food safety, so you can be assured that our policies in these areas are always up to date and carried out with exacting diligence. We also perform bi-annual mock recalls, so our staff is always ready to respond promptly and responsibly in a given situation.

Osage Food Products customized industry software that gives us real-time traceability of all of the ingredients we sell. By combining traditional customer service with new technology, we're able to provide top-tier customer service and answer any questions promptly and efficiently.
Our Connection to History
Osage Food Products is located at 120 West Main St in Washington, MO. Our beautiful, 3-story brick building was built in 1876 by Robert Voss (1838 – 1899), a local business owner and veteran of the Civil War. The building's first tenant was the Bank of Washington from 1877 until 1880, when Voss opened his successful Voss Bazaar Store of Washington, selling general goods to residents and visitors to the community. He lived with his family on the second floor of the building, located in the bustling downtown core just one block from the Missouri River.

After 1910, the location became home to Kruel's Store, a "five and dime", until the mid-1950s.

In 2006, Osage Food Products purchased the building and restored it to its original beauty, recapturing almost every last detail. We currently operate out of the top two floors of the building, with Olivino, an artisanal olive oil and balsamic vinegar store, occupying the ground floor.

We enjoy welcoming guests into our space who share our pride in being part of our community's rich history!
Our Osage Family of Companies
We also offer enhanced food and nutritional products services and solutions through our other business units, Osage Flavors and OFP Ingredients.
In 2014, we launched Osage Flavors to create innovative, unique flavor solutions for nutritional, dairy, baking, confection, beverage, and savory applications. We create new and exciting flavors every day and are proud to be a part of the many unique products we've helped our customers bring to market.
Get in touch with us today!
Contact our customer service team to learn how we can help provide you with the highest-quality ingredients for your food and nutritional products. Simply fill out the form below and we'll be in touch as soon as possible!